EASY-TO-USE

RESULTS IN 10 MINUTES

RELIABLE

EASY TO INTERPRET
Our Rapid Test are easy to use, robust and stable diagnostic devices designed to provide the best performance in the simplest way and at the lowest associated operational costs.
The devices are based on the colored latex particles. Showing results on bands of different colors facilitates the interpretation of the results.
CerTest Rapid Test portfolio mainly covers the diagnostic of the gastrointestinal, respiratory infectious diseases, and the detection of inflammatory or tumor markers in the GI tract.
Features
Easy-to-use and interpret in several strip tests

Rapid diagnostic tool, no need of laboratory equipment

Specimen collection by using solely one collection vial
Minimize number of test handling

2 minutes specime preparation

Minimize risk of error in result interpretation
Rapid Test Formats
Multianalyte combos
(1, 2, 3 or 4 strips)
Single device, multiple tests from one sample.
One sample, one preparation, panel testing.
Multiple analytes diagnosed in 10 minutes.
Reduced risk of sample and result mishandling.
Operational efficiency.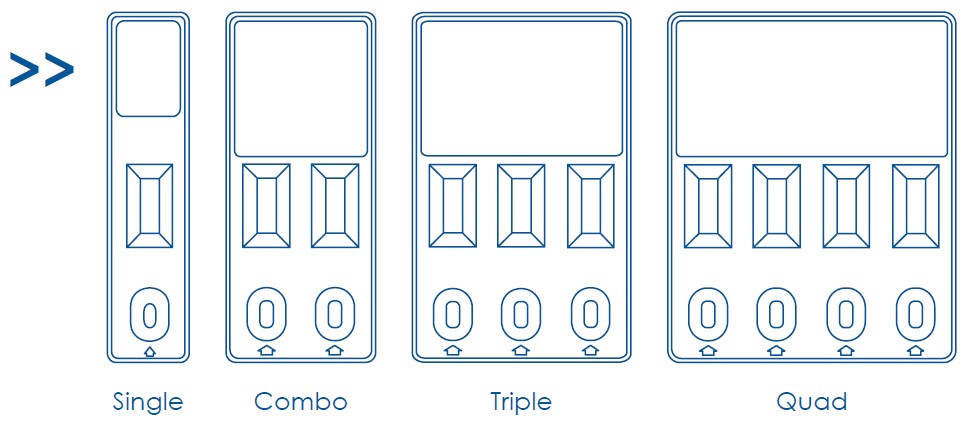 Inflammatory and Tumor Markers
Urine
PRODUCT
REFERENCE
DOWNLOADS
Fecal Antigens > Bacteria
Fecal Antigens > Parasites
Inflammatory and Tumor Markers
Combos
Combo Cards
Triple Cards
Quad Cards