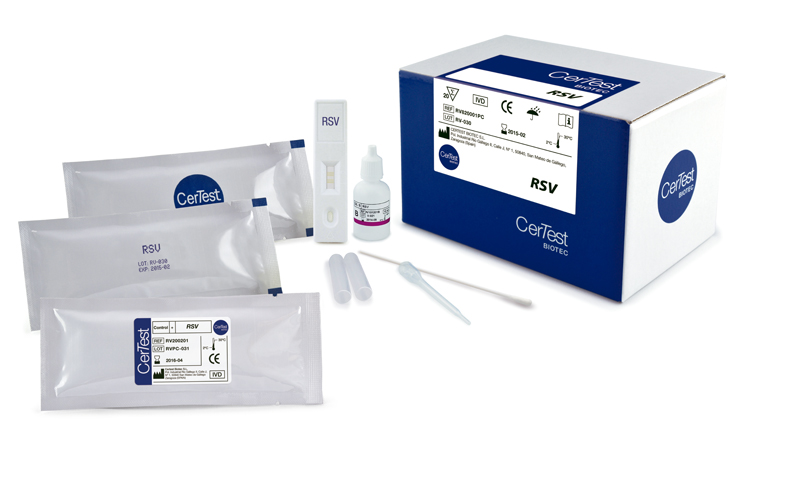 Description
CerTest RSV one step card test is a coloured chromatographic immunoassay for the qualitative detection of Respiratory Syncytial Virus antigens from nasal swab, nasopharyngeal wash or aspirate specimens.
CerTest RSV card test offers a simple and highly sensitive screening assay to make a presumptive diagnosis of RSV respiratory infection.
Specifications
Specimen Type
Respiratory
Information
Respiratory Syncytial Virus (RSV) is the most common cause of bronchiolitis and pneumonia among infants and children under 1 year of age. Illness begins most frequently with fever, runny nose, cough, and sometimes wheezing. Severe lower respiratory tract disease may occur at any age, especially among the elderly or among those with compromised cardiac, pulmonary or immune systems.
RSV is spread from respiratory secretions through close contact with infected persons or contact with contaminated surfaces or objects.