Certest Biotec, S.L. is an independent biotechnology company devoted to the development and manufacturing of IVD diagnostic products in human clinical field.

CUSTOMER ORIENTATION

ETHICAL BEHAVIOUR

TEAMWORK

CONTINUOUS RESEARCH AND INNOVATION

TRAINED AND MOTIVATED TEAM

QUALITY AND CREATIVITY IN ALL PROCESSES
Company
The company was established in Zaragoza in 2002 as an innovative and technology-based company. The company's growth is based on the development of new products and the exploration for new market niches and opportunities. The key to understand its success is the way to understand its organization: highly specialised and customer-oriented based.
To develop, produce and market a wide range of innovative solutions and quality in vitro diagnostics for the detection of viruses, bacteria and parasites.
Being the international leader company in research and development for in vitro diagnostic solutions, increasing our distribution network through added value creation and company-customer trust.
Human team
The multi-skilled team is a dedicated and experience professional group responsible for dealing with all the different company activities in an international environment. Commitment to Innovation, Export and High-Technology.
Distribution Network
We reach more than 120 countries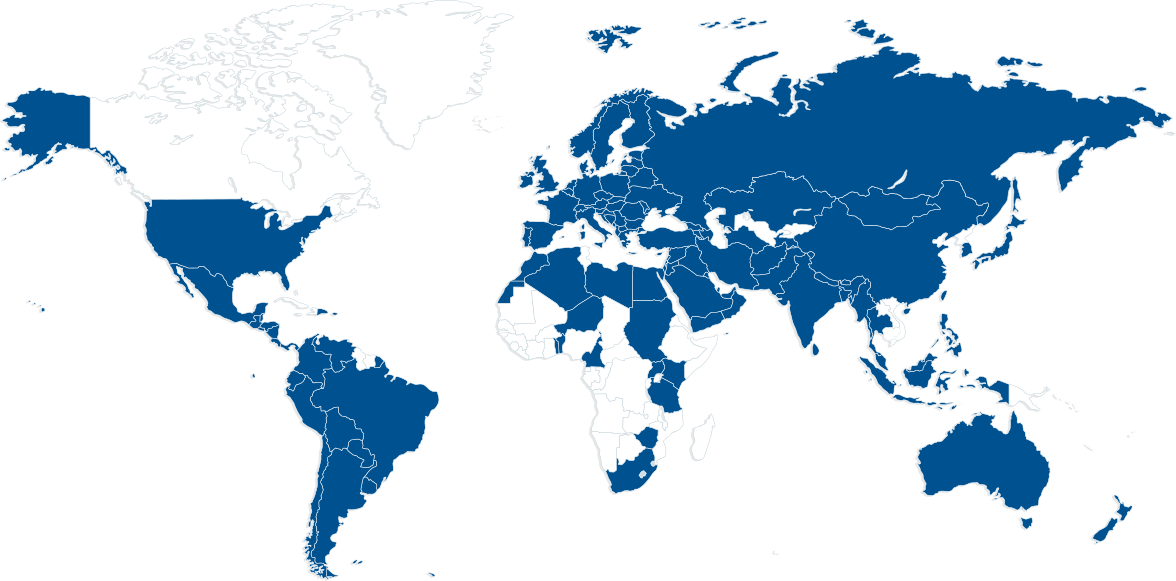 Quality Assurance
Certest's Quality System has been certified with ISO 13485.
One of the main objectives of Certest is to achieve customer satisfaction. For this, the management of the company ensures that customer requirements are determined and reviewed, identifying their needs and expectations, and translating them into requirements, all in order to maintain customer satisfaction.
Certest Policy is consistent with its primary purpose, that of getting to all its products and services, quality and reliability, meeting the requirements and maintaining the effectiveness of the management system.
An area of more than 2,000m2 of usable ground and the possibility of expanding in more than 8,000m2, Certest Biotec new premises are designed for energy efficiency.
Our facilities are divided into 5 different areas:
· Laboratories for R & D, Production and Quality Control.
· Production-Conditioning: Room assembly and packaging.
· Warehouse.
· Offices.
· Auxiliary areas.
Do you want to work at Certest?