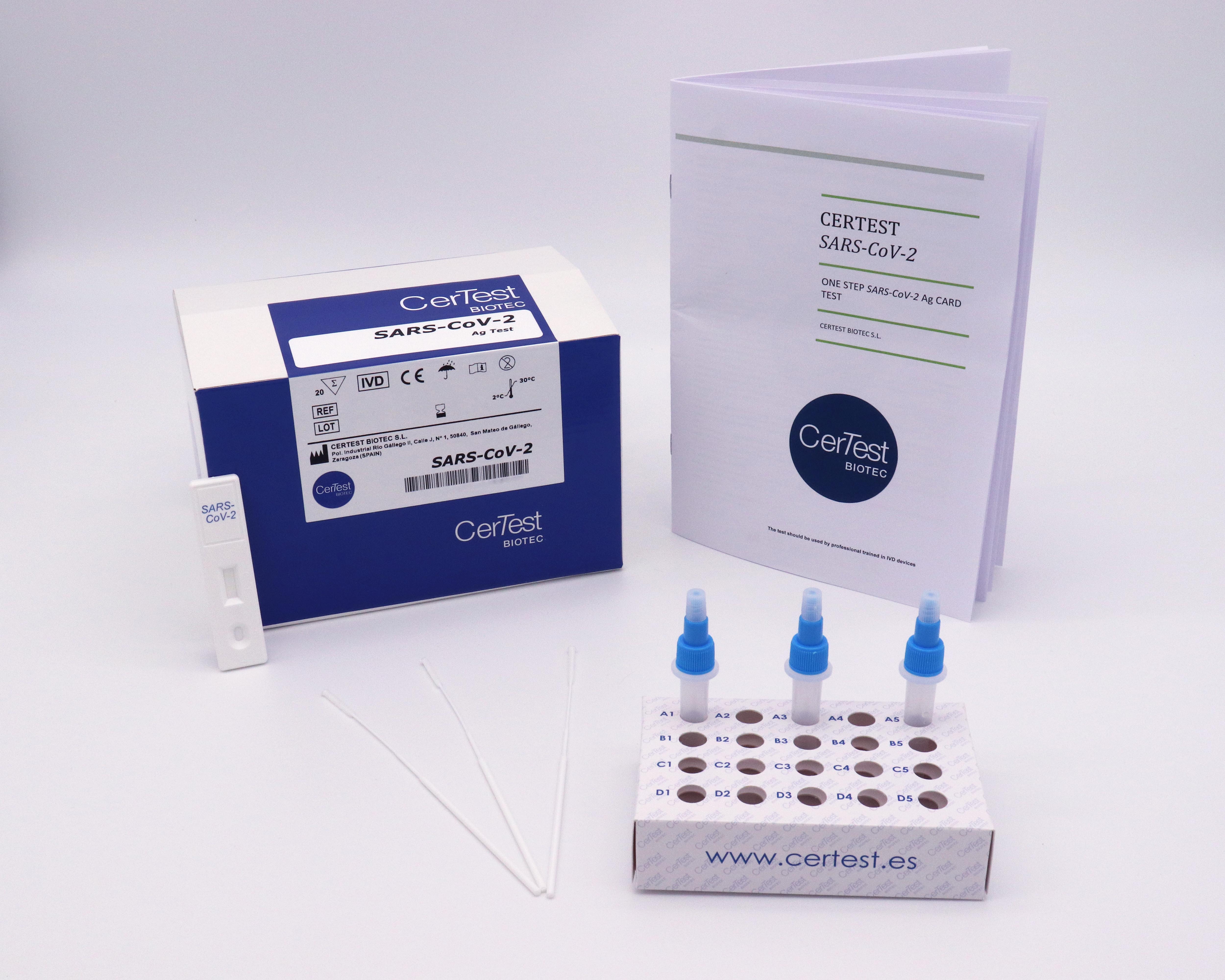 Description
CerTest SARS-CoV-2 one step card test is a coloured chromatographic immunoassay for the qualitative detection of SARS-CoV-2 from nasopharyngeal swab samples from patients with sign and symptoms of COVID-19 infection.
CerTest SARS-CoV-2 card test offers a simple and a highly sensitive screening assay as an aid in the diagnosis of SARS-CoV-2 infection.
Specifications
Time to result
10 minutes
Specimen Type
Nasopharyngeal
Information
An unseen pneumonia spread swiftly in Wuhan, China, in December 2019. Scientists sequenced and recognized a novel β-coronavirus.
The disease, caused by the Severe Acute Respiratory Syndrome Corona Virus 2 (SARS-CoV-2), is called as Coronavirus disease 2019 (COVID-19).
Clinical forms of this disease comprise from mild to very severe symptoms: pneumonia, fever and respiratory symptoms are the most frequents. Other symptoms of the viral infection include a sore throat, aches, pains, and shortness of breath. In some cases, runny nose, nausea, and diarrhea also occur.
The outbreak of newly discovered coronavirus begins mainly via discharge from the nose or droplets of saliva, once an infected individual sneezes or coughs, and the estimated time for incubation is within 2 weeks.
Due to the high infectious rate of SARS-CoV-2, detection of asymptomatic positive patients is probably one of the key points to controlling the outbreak.