Aragon has recognized the work of its researchers and has awarded the work of several of them with the Aragón Investiga 2021 Awards. The biotechnological company CerTest Biotec, emancipated from CEEIARAGON, has been recognized with a special distinction in the category of investigation. The ceremony was chaired by the Science Advisor, Maru Díaz, before more than 150 guests.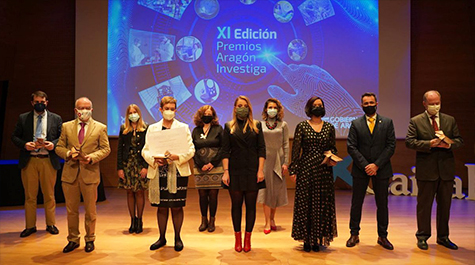 The winners have been the emeritus professor of the Department of English and German Studies at the University of Zaragoza, Susana Onega Jaén; the Institute of Nanoscience and Materials of Aragon (INMA) and the researcher Isidro Cortés Ciriano, from the European Institute of Bioinformatics. Along with them, CerTest Biotec and Dr. Lucía Carmen Pérez have also been recognized in the special categories of COVID and research with a gender perspective that were released this year.
Up to 44 researchers or Aragonese entities competed in this eleventh edition of the awards, which this year had five categories and for the first time included the name of illustrious scientists to enhance their legacy.
Source: CEEI Aragón (Spanish Language)
https://www.ceeiaragon.es/noticia/certest-premiado-en-los-reconocimientos-de-aragon-a-sus-investigadores/