CerTest SARS-CoV-2 Card Test, the rapid antigen test for Coronavirus detection with the guarantee of CerTest Biotec.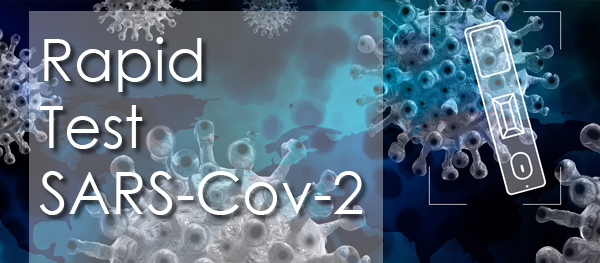 More than 15 years of experience and dedication to the development of diagnostic tests for infectious diseases endorse the new rapid test that CerTest Biotec has just released, with the purpose of offering a useful simple screening tool to perform a presumptive diagnosis of infection caused by the SARS-CoV-2 virus.
The antigen detection test developed by CerTest is based on the detection of specific SARS-CoV-2 nucleoproteins in respiratory samples. This is a great advantage over other rapid tests based on the detection of antibodies, as the detection of antigens from respiratory sample taken from the patient makes it possible to identify possible positives at the initial stages of the disease, even before the possible appearance of symptoms.
This rapid test is a valuable alternative in the context of a global shortage of diagnostic tests and allows to obtain quick and reliable results – in just 10 minutes – from large population groups.
Test operation is very simple. It is a test for being used in laboratories by professional staff, as the samples, considered potentially dangerous, must be handled in the same way as an infectious agent by trained and qualified personnel. The sample is taken directly from the patient, using a nasopharyngeal swab, and it can be processed without the need for additional equipment to perform the test, facilitating and reducing the operational cost and time. The interpretation of the results is also very simple: one line in the results window indicates a negative; two lines means positive. In this way, the test can reach all types of populations, including those with scarce medical resources.
The rapid test allows a greater number of tests to be carried out at the same time, reaching many more individuals, including asymptomatic ones, and establishing a screening and follow-up of the initial population, separating positive cases and reducing the need for confirmatory tests, always according to the criteria of health personnel.
Contact and more information through rapidtest@certest.es
Link to product information, here.