From June 21 to 24, Certest Biotec will resume its exhibition activity, completely paralyzed since practically the beginning of the SARS-CoV-2 pandemic, where the company will show all new products, equipment and new lines of business developed over the last few months.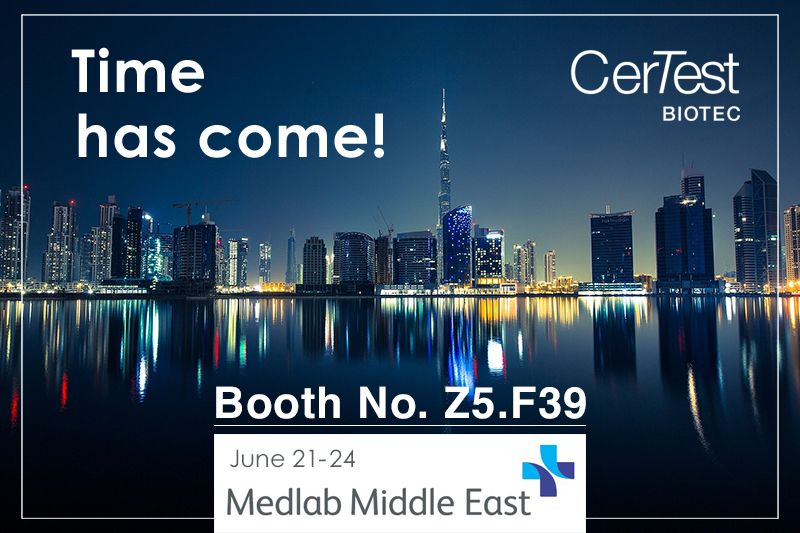 2020 was the year of the pandemic. Most of the company's activity was marked by exclusive developments focused on the fight against SARS-CoV-2, such as rapid tests and Real Time PCR Detection Kits, which played an essential role in diagnosing the disease in people with symptoms of contagion. But an important effort has also been made in the development of other diagnostic techniques, such as CLIA, based on chemiluminescence reagents, which will be present in Dubai showing its portfolio of products for both gastric and respiratory panels.
Certest wants to take advantage of this return to the exhibitions to show its full potential in the field of diagnostics, to offer an updated product section with the best in-house brand care. Of course, Certest space and the organization itself will have all the security measures to offer all the visitors the best experience at Dubai.
The appointment: Dubai, from June 21 to 24, at the World Trade Center.
Booth No. Z5.F39