Certest participates in INDUSTRIAL VILLE, an activity promoted by ITAINNOVA, aimed at schoolchildren to bring them closer to today's industry, and contribute to that of the future.
The Technological Institute of Aragon ITAINNOVA has launched a new way of bringing the industry closer to schoolchildren between the ages of 10 and 12 through INDUSTRIAL VILLE, a virtual learning space in the metaverse, in which they will learn how the industry is changing and how they can contribute to making it increasingly modern, digital, sustainable and inclusive.
With INDUSTRIAL VILLE they will learn, in a playful way, what the different industrial fields are like and their challenges: mobility, health, culture, agri-food and construction. For this, ITAINNOVA has the collaboration of the following companies: CAF, CERTEST BIOTEC, EDELVIVES, LACASA and ENARCO.
For this, in addition to participating in the activity working as a team, they will be able to visit the mentioned Aragonese companies and tackle real challenges with ITAINNOVA volunteers. "In addition to the virtual platform accessible to everyone, we have created a face-to-face program consisting of 10 sessions. One afternoon a week to learn about the 5 areas: mobility, health, culture, agri-food and construction. Also, we will have 5 visits to the facilities of our collaborating companies, where they will explain what they do and why innovation is so important to them", explained the director of the technology center.
For Certest, this collaboration represents an excellent opportunity to bring both industrial activity and our own closer to the youngest, with the aim of provoking curiosity about science and its possibilities to improve people's lives.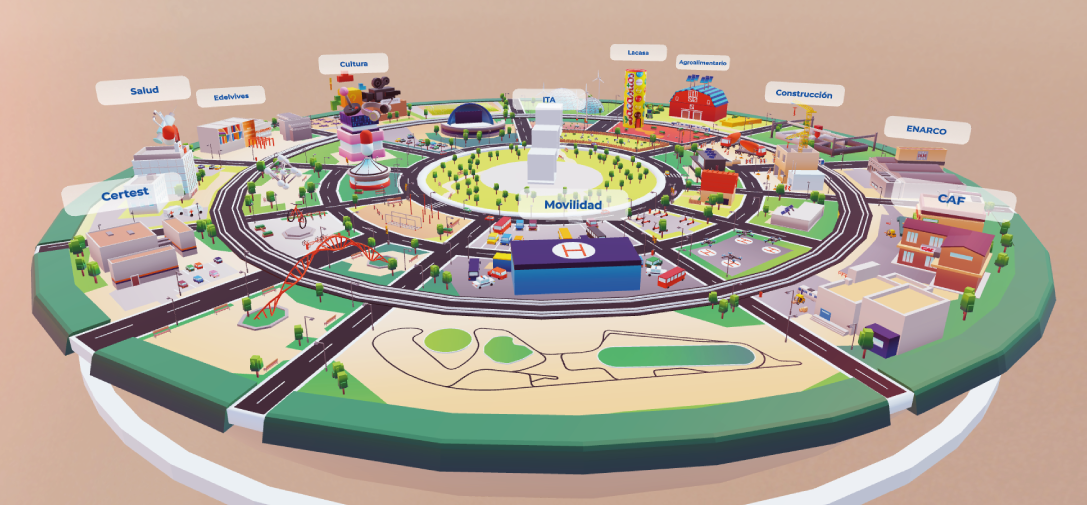 Source: https://www.itainnova.es/blog/noticias/itainnova-presenta-industrial-ville-una-actividad-dirigida-a-escolares-para-acercarles-a-la-industria-de-hoy-y-contribuir-a-la-del-futuro/