The 69th AACC Annual Scientific Meeting & Clinical Expo in San Diego is the world's premier gathering for laboratory medicine, with 20,000 laboratory scientists from a broad range of specialties expected to attend. Its leadership in education, advocacy and collaboration helps lab professionals adapt to change and do what they do best provide vital insight and guidance so patients get the care they need.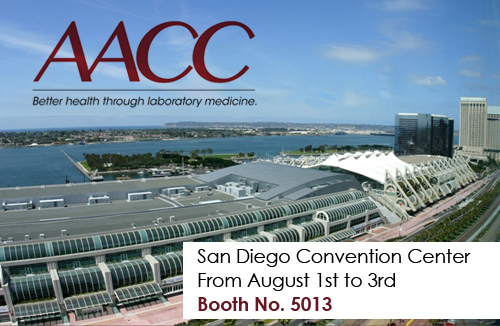 CerTest Biotec, as a leading company in the diagnosis of infectious diseases, participates in this edition with its own space, where will showcase the latest developments and innovations of its product families.
VIASURE Real Time PCR Detection Kits is the diagnostic product line, based on molecular biology, that allow the identification of the pathogens causing infectious diseases from the present DNA in the sample. With more than 45 references available, the new MULTIPLEX kits allows the identification of several pathogens in a single assay, which can be sent and stored at room temperature thanks to the lyophilized format of the reagents included in each kit.
The Rapid Test family will also increase its number of available products, with new developments designed to offer a sensitive and simple screening test for a presumptive diagnosis in infected persons, like the new S. pneumoniae + Legionella Rapid Test, which has been improved to obtain the better and reliable results from urine samples.
VIASURE has more than 50 available references.
AACC 2017.
Venue: San Diego Convention Center. San Diego, CA.
Date: From August 1st to 3rd.
Stand CerTest: No. 5013
Source: web AACC