V-Lab96 VIASURE Real Time PCR platform
VIASURE V-Lab96 Viasure Real Time PCR Platform it's an open platform for in vitro diagnostics. Allows to analyze 96 samples simultaneously for qualitative and quantitative PCR.
Description
Advanced Real Time PCR System with 96-well block for scalling up research and high sample throughput in diagnostic lab applications.
The combination of a fast and uniform heating, high sensitivity optical system and an easy-to-use software provides a great advantage for users.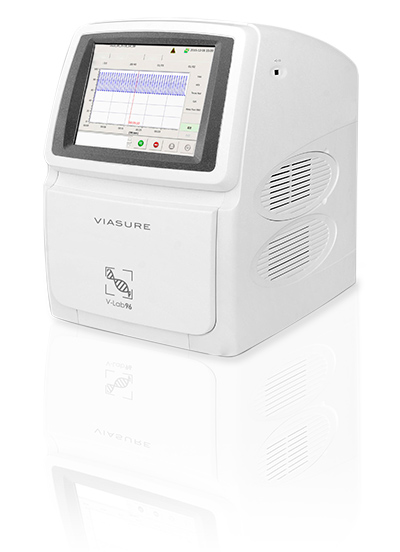 The dedicated VIASURE V-Lab96 Thermocycler for in vitro diagnostics allows qualitative and quantitative analysis of 96 samples simultaneously.
Improved optical system for high specificity and sensitive detection.

Power-off protection. Avoid the loss of experimental data and waste of reagents due to abrupt power-off.
High sample throughput in diagnostic lab applications.

Data registering and accounting in electronic format for LIS conexion.

Analysis performed in a closed test tube to minimize possible contamination of further experiments.