V-Flex
Automated solution for Molecular Biology. Nucleic acid extraction and PCR set-up.
Description
The VIASURE V-FLEX system is a new fully automated solution in molecular biology for nucleic acid extraction, purification and PCR set-up from biological matrix and samples.
The instrument has been designed with flexible configuration, in order to meet different user needs.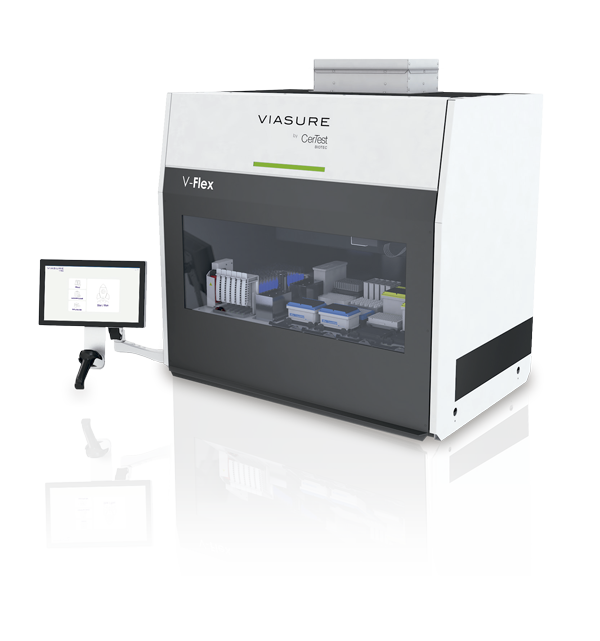 VIASURE V-Flex optimizes and improves users walk away experience.
Fully automated (Up to 96 samples) extraction and PCR set-up.

Flexible configuration for different users and requirements.

Intuitive-user friendly integrated Software.

Configure different VIASURE PCR Kits in one run.
DNA/RNA purification from a wide range of samples.

Easy and fully traceable sample handling.

Full LIS Compatible and integration.

Exclusive designed for minimum maintenance.