VIASURE Real Time PCR Detection Kits
SARS-CoV-2 del 69/70, ORF1ab & N genes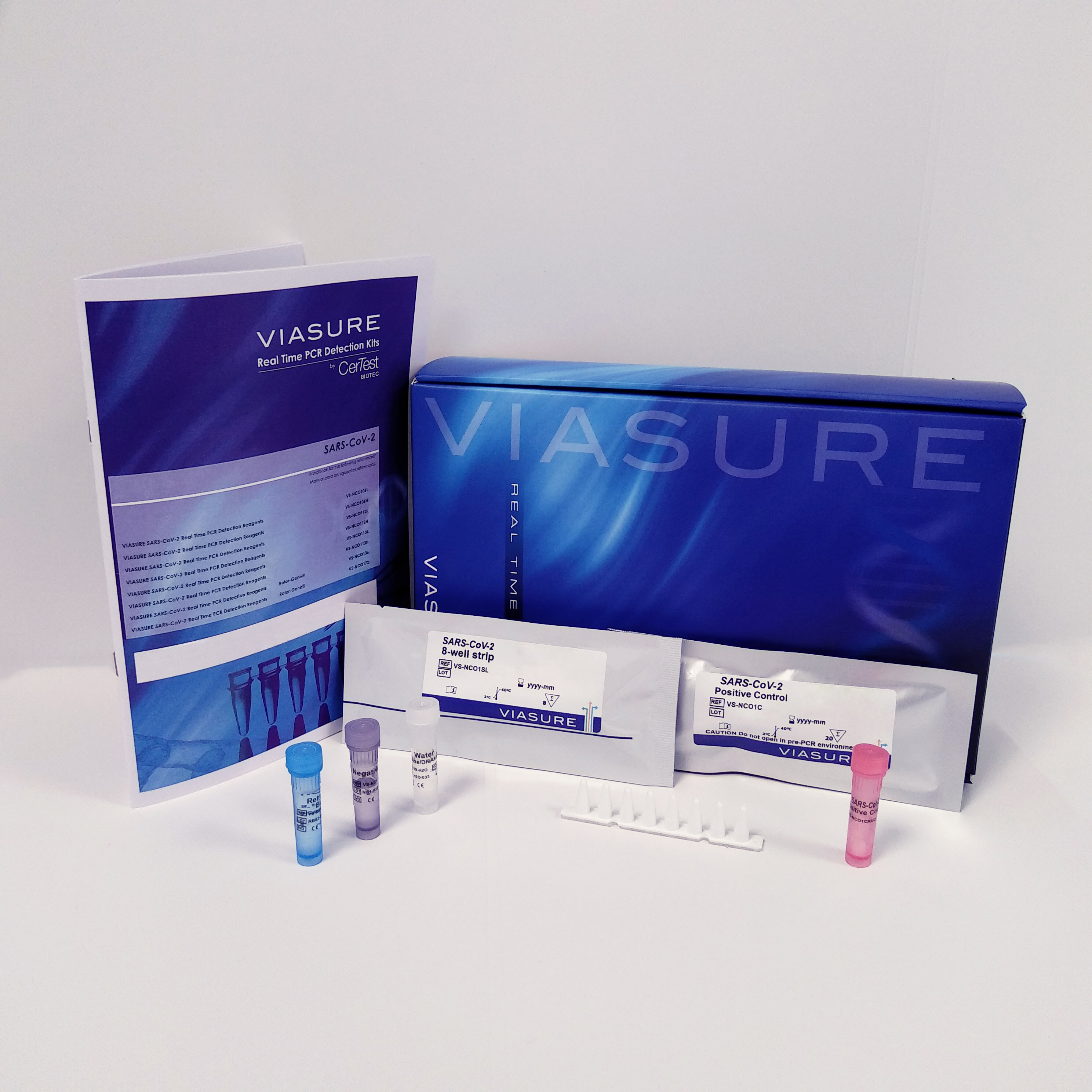 Description
VIASURE SARS-CoV-2 & UK Variant (S UK, ORF1ab and N genes) Real Time PCR Detection Kit is a real-time RT-PCR test designed for the qualitative detection of RNA from the SARS-CoV-2 and the HV 69/70 deletion of the S gene for SARS-CoV-2 associated to the SARS-CoV-2 VOC202012/01 (lineage B.1.1.7) variant and other variants in nasopharyngeal swabs from individuals suspected of COVID-19 infection by their healthcare professional (HCP).
This test is intended for use as an aid in the diagnosis of SARS-CoV-2 as well as variants that carry the HV 69/70 deletion in combination with clinical and epidemiological risk factors.
RNA is extracted from respiratory specimens, amplified using RT-PCR and detected using fluorescent reporter dye probes specific for SARS-CoV-2 and HV 69/70 deletion.
Specifications
Specimen Type
Respiratory
Storage up to
(From production) 2 years
Storage temperature
(Also transport) Room temperature
Information
On December 14, 2020, the United Kingdom declared an increase in the incidence of SARS-CoV-2 in some regions of its country associated with a new variant of the virus with a supposed greater transmission capacity.
This variant, called VOC202012/01 (B.1.1.7) presented 23 different mutations: 13 non-synonymous, including a series of mutations in the spike protein (S), 4 deletions and 6 synonymous.
By the end of December, this variant had been detected in 31 countries and territories in 5 of the 6 WHO regions.
One of the mutations is the deletion at positions 69-70 in the spike protein.
Detection of the HV 69/70 deletion is of great importance since it has been related to immune leakage in immunosuppressed patients and to increased viral infectivity.