VIASURE Real Time PCR Detection Kits
Carbapenemase-producing Enterobacteriaceae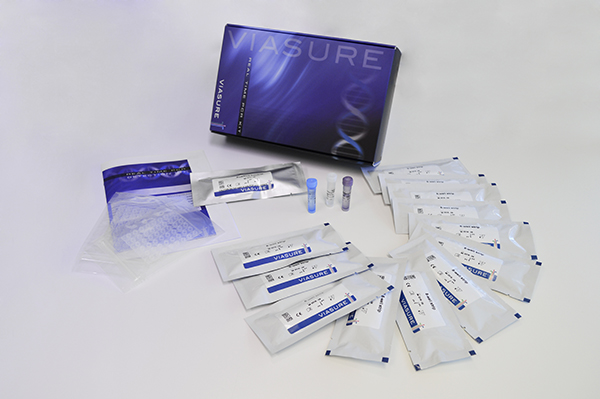 Description
VIASURE Carbapenemase-producing Enterobacteriaceae Real Time PCR Detection Kit is designed for the simultaneous qualitative detection and differentiation of the main carbapenemase-encoding genes (NDM, VIM, OXA, KPC and/or IMP) from bacterial isolates of clinical samples and directly from rectal swabs from individuals suspected of infection by carbapenem-resistant pathogens by their healthcare professional (HCP).
This test is intended for use as an aid in the diagnosis of infection caused by carbapenem-resistant Enterobacteriaceae in combination with clinical and epidemiological risk factors. DNA is extracted from bacterial isolates and rectal swabs samples, amplified using real time PCR, and detected using fluorescent reporter dye probes specific for carbapenemase-encoding genes.
Specifications
Specimen Type
clinical samples and rectal swabs
Storage temperature
(Also transport) Room temperature
Information
The recent increase in the global detection of carbapenem-resistant Enterobacteriaceae (CRE) represents one of the most pressing threats to public health. This is mainly due to their implication in numerous outbreaks and Health Care Associated Infection (HAI), which imply longer lengths of stay, increased healthcare costs, and higher mortality than carbapenem- susceptible infections.