On February 18th, the Spanish Minister of Science and Innovation, Pedro Duque, visited, accompanied by the President of Aragon, Javier Lambán, the CerTest Biotec facilities at San Mateo de Gállego, Zaragoza.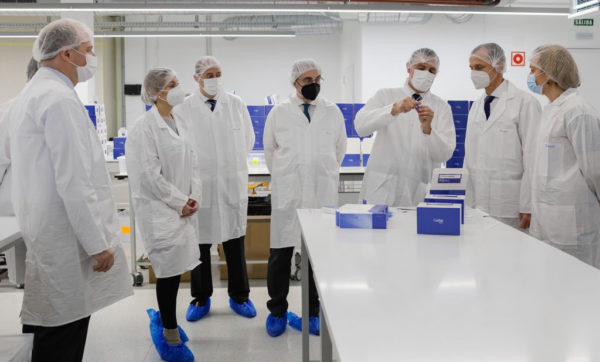 Along with Carlos Genzor and Óscar Landeta, Technical Manager and CEO respectively, and founding partners of the company, together with Nelson Fernandes, Managing Director, the Minister and the accompanying authorities, visited the different areas of the company dedicated to development and manufacturing of different diagnostic tests, the present strategy and future plans the company has for the coming years, including the expansion for laboratories, production and offices, as well as the new units and production lines that are expected to be started in short.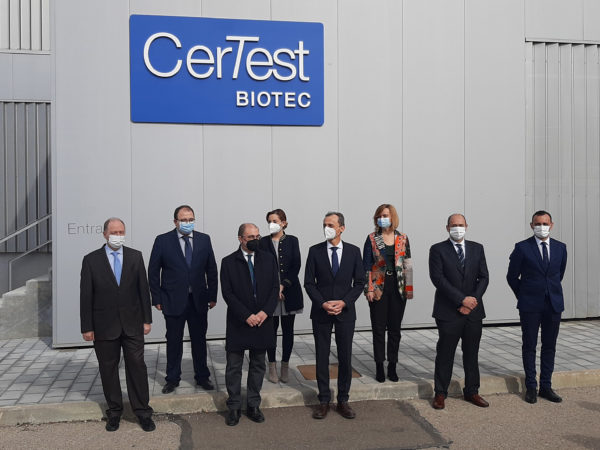 Minister words highlighted "the courage of some scientists who have transferred their knowledge to the market", evaluating positively the great effort made during the months of the pandemic, and the great expectation that the Aragonese company has generated not only for their important work and dedication in the fight against the pandemic, but for future projects that will locate CerTest in the global focus of the health sector.