VIASURE SARS-CoV-2 Real Time PCR Detection Kit is designed for the specific identification and differentiation of the New Coronavirus (SARS-CoV-2) in respiratory samples from patients with signs and symptoms of COVID-19.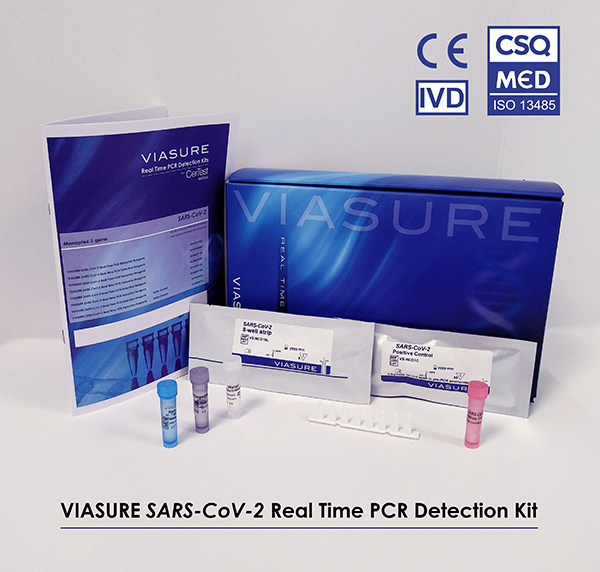 This diagnostic kit is only for professional use, available with CE marking, and presents all the advantages offered by VIASURE tests, such as shipping anywhere in the world without the need for a cold chain, or storage at room temperature, thanks to the lyophilization process.
From the patient sample, the virus is detected through the Real-Time PCR technique, in a two hours process approx. The result is highly sensitive and reliable. VIASURE SARS-CoV-2 Real Time PCR Detection Kit contains in each well all the necessary components to carry out real-time PCR in a stabilized format, as well as an internal control to monitor  the inhibition of polymerase activity.
More information about this product, by contacting our technical team at viasure@certest.es