From July 26 to 28, Certest has been present at AACC 2022, a reference fair for the health sector, which this year has been held in Chicago.
In addition to the exhibition area for companies, there is a dedicated space for the presentation of posters referring to new researchs on diagnostics and laboratory medicine. On the fair's website, it is possible to consult the previous abstracts which have been presented.
This year, Certest has released 13 posters, focused on the VIASURE business unit, which can be consulted through the following page: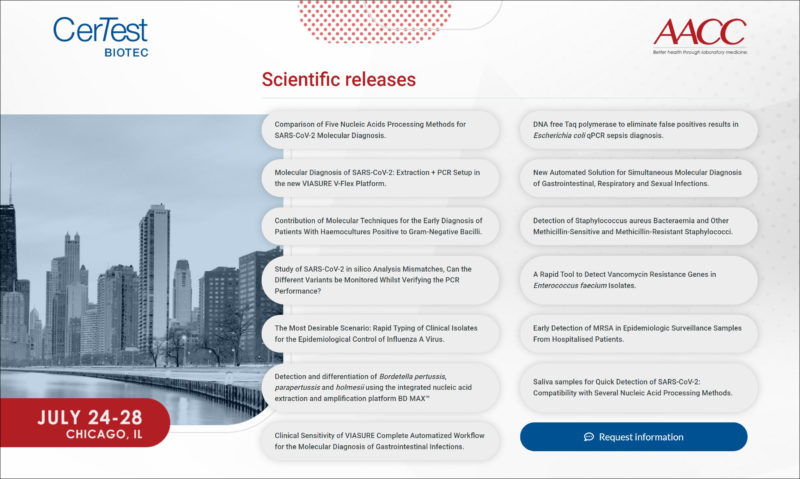 https://www.certest.es/aacc/posters/
It is also possible to access the poster archive of previous editions of AACC.