With more than 250 confirmed cases, monkeypox already affects at least 23 countries. Spain, Portugal and the United Kingdom are the most affected.
Monkeypox is a rare jungle zoonosis caused by a DNA virus belonging to the Poxviridae family. Its transmission can occur person-to-person through close contact with the lesions -vesicles-, body fluids, and even through respiratory droplets that are expelled into the air.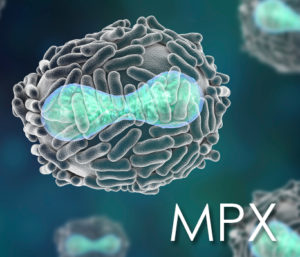 CerTest Biotec has developed the new VIASURE Monkeypox Virus Real Time PCR Detection Kit for the qualitative identification of monkeypox virus DNA in samples from patients suspected of infection. This new diagnostic assay is offered in a lyophilized format, like the entire VIASURE product range, which allows the product to be shipped and stored at room temperature without the need for special transport conditions.
The key objectives of surveillance and case investigation for monkeypox in the current context are to identify cases, clusters, and the sources of infection as soon as possible in order to provide optimal clinical care, isolate cases to prevent further transmission, identify and manage contacts and tailor effective control and prevention methods based on most commonly identified routes of transmission.
PCR is the preferred laboratory test given its accuracy and sensitivity as it has been obseved during the SARS-CoV-2 pandemic.
More information through viasure@certest.es