Real Time PCR is a molecular biology technique that allow us to identifiy the causal pathogens of the infectious diseases by amplifying DNA fragments, from a minimum amount, through the use of specific primers and a fluorescent-labelled probe that hybridizes to a specific región of the target gene.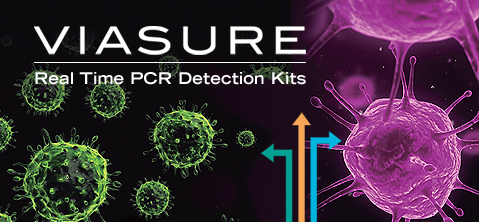 VIASURE product family expands with new kits for respiratory samples, starting with Influenza A, Influenza B and Influenza H1N1, as well as Legionella pneumophila.
New products will added in short.
Select one of the following for further info: