From November 12 to 15, Düsseldorf will host a new edition of MEDICA, the World Forum of Medicine, in which almost 6,000 exhibitors from more than 70 countries will showcase their products and solutions in medicine.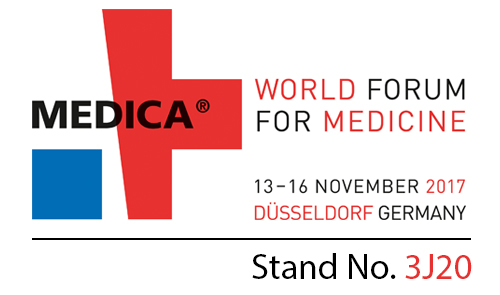 The time is now.
It's time to approach to the CerTest booth. The company, veteran firm in this event, will present its latest developments for the diagnosis of infectious diseases in human applications, through its four business units:
· CerTest bioSCIENCE: raw materials for life science and immunoassays.
· CerTest Rapid Test: immunochromatographic tests. A fast, simple, reliable and easy-interpretation process.
· CerTest Turbilatex: a quantitative immunological latex method for the quantification of tumoral and inflammatoy markers.
· VIASURE Real Time PCR Detection Kits: a molecular biology technique that allows us to identify the causal pathogens of the infectious diseases by amplifying DNA fragments.
Save the date, from November 12 to 15.
Booth No. 3J20
We'll wait for your visit!