Certest sponsors the I Race for Science, which will take place on November 20th, organized by the University of Zaragoza, together with the Higher Council for Scientific Research (CSIC), the Technological Institute of Aragon (ITAINNOVA) and the Center for Business and Innovation of Aragon (CEEIARAGON).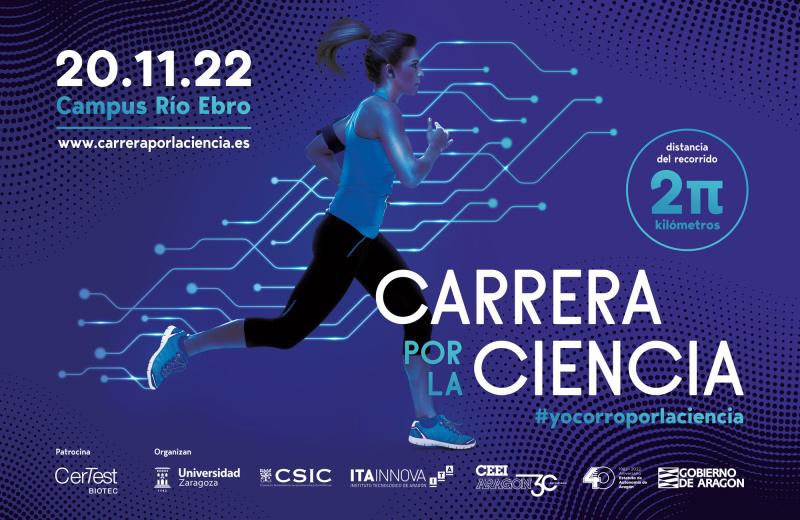 This aims to link science and sports; and its purpose is to give visibility to scientific work and generate knowledge, in addition to promoting physical activity, transmitting healthy lifestyle habits and promoting training and social responsibility in sport.
An affordable route has been created for anyone, but it can also be inspiring for those used to running. This competition is open to all citizens over 16 years of age, and you can participate individually or in groups, joining a team.
More information and registration, through the web https://carreraporlaciencia.unizar.es