Certest Biotec, the University of Zaragoza and the University of the Basque Country are working on developing a new inhaled vaccine against tuberculosis, as a reinforcement of the current and future vaccines.
Certest Biotec, a Spanish biotechnology-based company, is leading an ambitious R&D project in collaboration with the University of Zaragoza and the University of the Basque Country (UPV/EHU). The project´s objective is to develop a mRNA vaccine against tuberculosis, as a reinforcement of the current and future vaccines. This project was selected for funding in the framework of collaborative R&D projects for Personalised Medicine and Advanced Therapies within the joint action by the Centre for the Development of Industrial Technology and the Carlos III Health Institute (Spanish Ministry of Science and Innovation).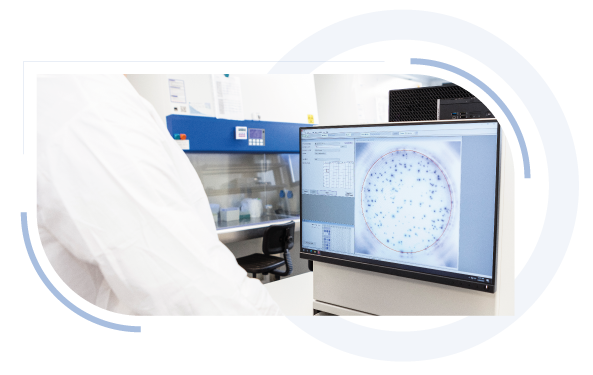 The project has a total budget of 1.4 million € and seeks to develop a new inhaled RNA vaccine against Mycobacterium tuberculosis, the causative agent of tuberculosis. This infectious disease is responsible of the greatest number of deaths per year in the world for centuries (1.6 million deaths in 2021). This alarming number of deaths is mainly due to the only vaccine currently available has very low efficacy against the most contagious form of the disease, which is the pulmonary TB.
The approach to meet this challenge is the use of mRNA technology due to its proved potential for successfully controlling the global pandemic of COVID-19, where an effective vaccine was obtained in a very short period of time. The expected outcome of this project will be the first inhaled mRNA vaccine in lyophilised form which will solve the problem associated with transport and conservation at room temperature. Additionally, this route of administration will allow the pulmonary delivery and boost the immune action in the target organ of the infection.
The excellence and capacity of each consortium partner ensure the project´s viability. During the last years, Certest has developed and implemented all the necessary technologies to design, synthesise, and formulate mRNA in lipid nanoparticles. The intense work focusses on mRNA and LNPs (as delivery system) has positioned the company among the European market leaders. Regarding the academic partners, the University of Zaragoza has wide experience in developing tuberculosis vaccines and appropriate microbiological biosafety facilities for working with the pathogen. Likewise, the NanoBioCel group of the UPV/EHU has extensive knowledge in the formulation and characterisation of pharmaceutical compositions, especially formulations for pulmonary administration. This group are equipped with cutting-edge laboratories and equipment that belong to the U10 Drug Formulation Unit of Nanbiosis, a research infrastructure recognised by the Ministry of Science and Innovation as a Singular Scientific-Technological Infrastructure (ICTS).
The success of this collaborative R&D project could have a great impact on the health and welfare of society at a global level, saving millions of lives thanks to the universalisation of a thermostable, lowcost vaccine against one of the most worrying infectious diseases of the world.