Last November 16th to 19th, the city of Düsseldorf held the new edition of MEDICA, one of the most important medicine forum in the world, where Certest presented its latest innovations and developments for the in vitro diagnosis of infectious diseases.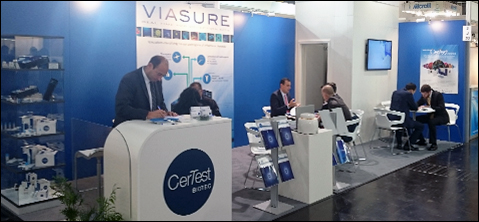 Our booth – No. 3J20 – welcomed all visitors interested in learning about our latest products in molecular biology: the VIASURE brand for DNA/RNA identification contains more than 12 different kits including viruses, bacteria and parasites. It is planned to increase the number of available kits with new pathogens for the next months.
In addition, it was also present the Certest Rapid Test range of products that the company located in Saragossa distributes in more than 120 countries worldwide. The presence at this fair is an scheduled meeting point with customers, suppliers and new contacts interested about rapid diagnosis, and it is the best chance to learn about market players and new emerging trends.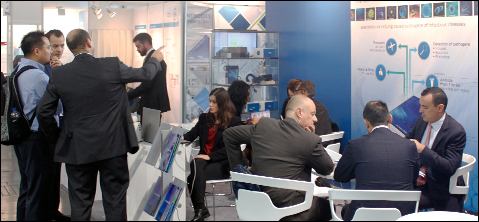 For this year, it was expected to exceed the numbers of the previous edition, with more than 4,800 exhibitors coming from over 65 countries.
The next international appointment with Certest will be in the Arab Health 2016, in Dubai.