On October 27, the newsletter El Heraldo de Aragón released an extensive review of the commitment Certest Biotec has made about innovation and conciliation as part of the company's DNA.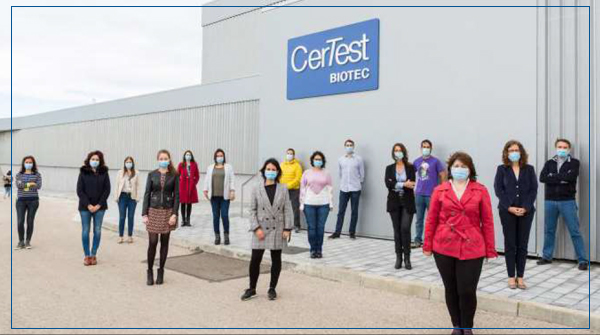 People and their knowledge, as well as teamwork, are the keys to success that have led the company to establish new growth targets for the coming years, without forgetting that this year has been an important turning point in the growth of the company, with new facilities, or the special care in the measures adopted for the tranquility of the workers due to the COVID-19 pandemic.
The full article, Spanish language, is available by clicking here.