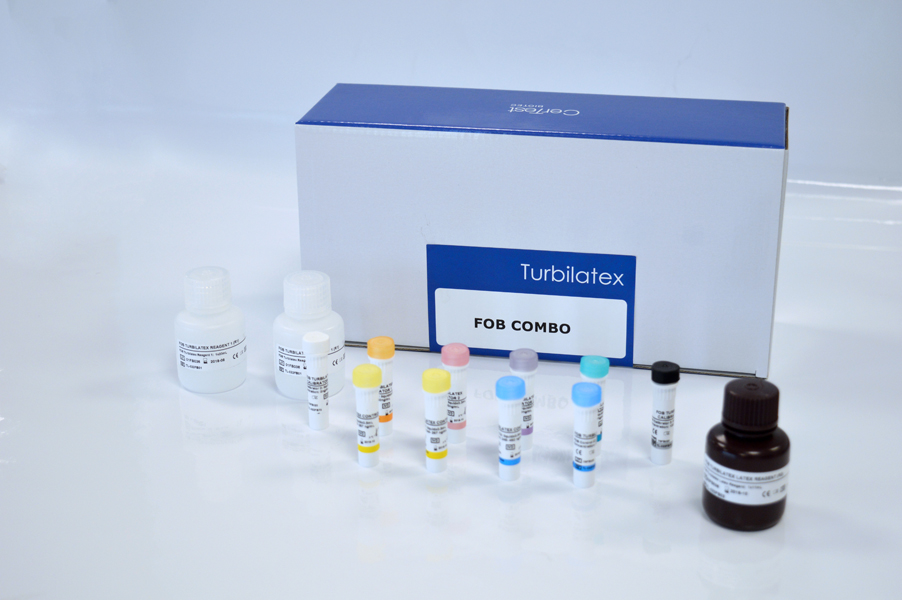 Description
CerTest FOB Turbilatex is a latex turbidimetric assay for the quantitative detection of haemoglobin in human stool samples. This assay is simple, widely applicable and test results are obtained in a very short time.
The intended use of the test is to make a presumptive diagnosis of faecal occult blood (gastrointestinal bleeding).
Especifications
Time to result
10 minutes
Storage temperature
2 - 8 ºC
Information
Colorectal cancer is the second leading cause of illness and death in Western world. The screening with faecal occult blood tests is based on the concept that important colonic neoplasm, such us early-stage cancer and large adenomatous polyps, will bleed, for which may be detected by an occult blood test. Colorectal cancer is also associated with local acute inflammatory reaction being visualized, in some cases, by white cell neutrophil scanning.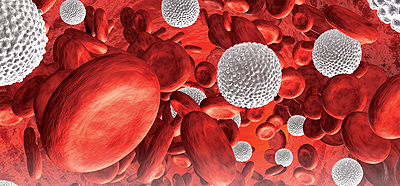 Haemoglobin is the iron-containing oxygen-transport in the blood cells of all vertebrates that may be leaked into gastrointestinal tract and then discharged with the feces in gastrointestinal bleeding diseases.
When gastrointestinal blood is lost, the stool will contain a combination of intact or nearly intact haemoglobin, intact heme and heme-derived porphyrins an amounts that depend on the site and amount of bleeding and the transit time through the gut.
The screening of Faecal Occult Blood tests  (FOB) are applied to early diagnose colonic neoplasma, such as early-state cancer and large adenomatous polyps.
Application Notes:
_AN. FOB Turbilatex. A15, Biosystems
_AN. FOB Turbilatex. Architect c1000/c4000/c8000, Abbott
_AN. FOB Turbilatex. AU680, Beckman Coulter
_AN. FOB Turbilatex. Biolis i24/i50, Tokyo Boeki
_AN. FOB Turbilatex. BS-200, Mindray
_AN. FOB Turbilatex. Chemwell-T, Awareness
_AN. FOB Turbilatex. Cobas c501, Roche
_AN. FOB Turbilatex. Respons 910, DiaSys
_AN. FOB Turbilatex. Vitros 5600, Ortho Clinical Diagnostics