VIASURE Real Time PCR Detection Kits
Enterococcus faecalis + Enterococcus faecium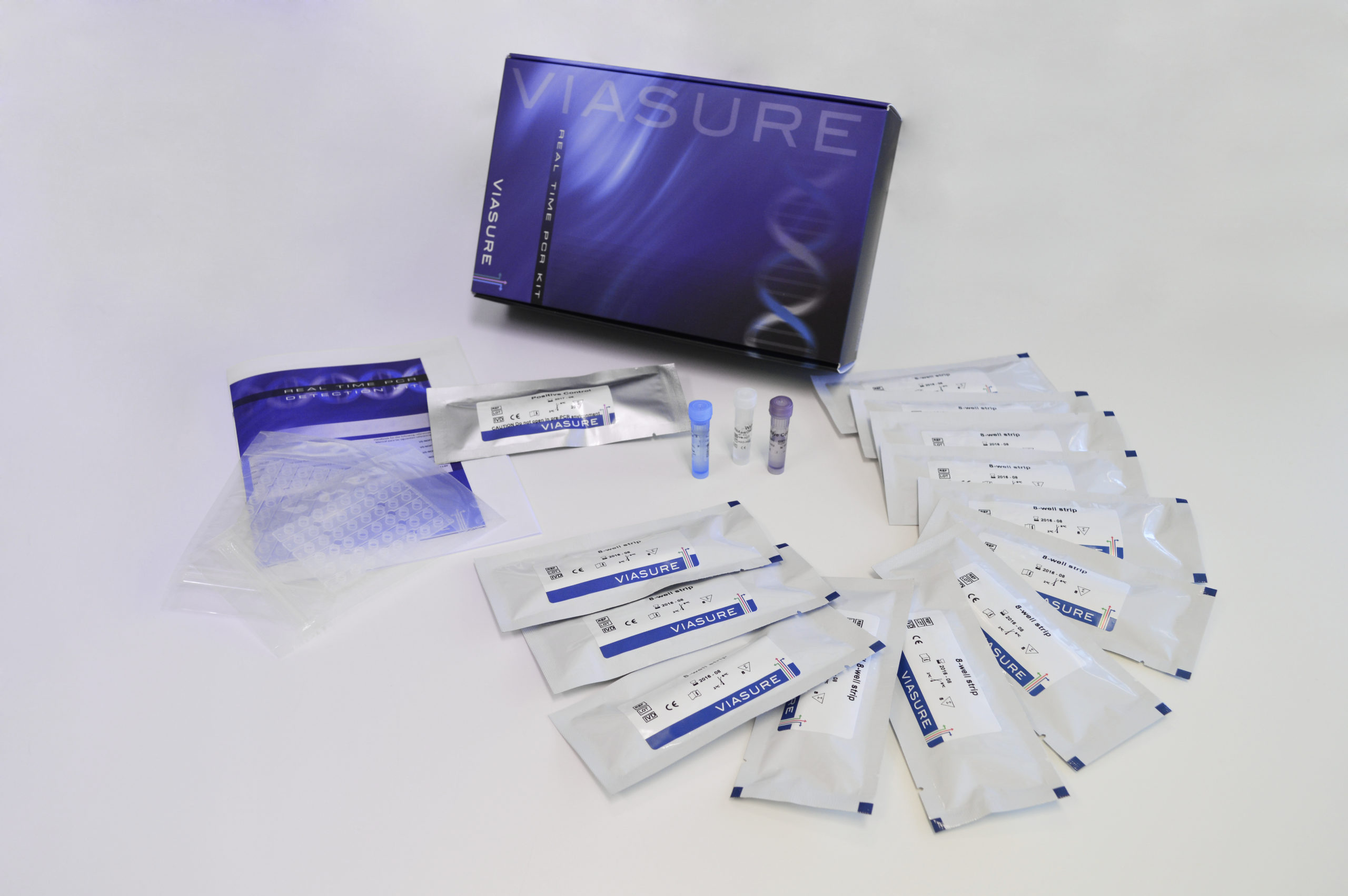 Description
VIASURE E. faecalis & E. faecium Real Time PCR Detection Kit is designed for the qualitative detection and differentiation of DNA from Enterococcus faecalis and Enterococcus faecium in blood culture and swab samples such us biopsy, gluteal swabs, ulcer swabs, wound swabs, tongue swab, joint fluid swab, oral swabs, hair swabs, perineal swab, urethral swab, abscess swabs and ostomy swab from patients with suspect of bacterial infection and/or multi-resistant infection or colonization and swabs specimens for epidemiological control such us nasal, pharyngeal, rectal swabs, axillary swabs, inguinal swabs, epithelial swabs, colostomy swabs, one stoma swab, BAS, BAL and sputum specimens by their healthcare professional (HCP).
This test is intended to be used as an aid in the diagnosis of Enterococcus faecalis and Enterococcus faecium infection in combination with clinical and epidemiological risk factors.
DNA is extracted from clinical samples, amplified using real time PCR and detected using fluorescent reporter dye probes specific for Enterococcus faecalis and Enterococcus faecium.
Specifications
Specimen Type
Blood culture and swab (consult).
Storage up to
(From production) 2 years
Storage temperature
(Also transport) Room temperature