Last October 7th, Nelson Fernandes, Managing Director of CerTest Biotec, moved to the Chamber of Commerce in Saragossa (Spain) to participate in the forum on trade and sales experiences in Africa, organized by the mentioned Chamber.
Accompanied by Roberto Barros, Head of Internationalization of the Chamber of Commerce of Tarragona, expert on the African market, Fernandes explained to the several participants from different companies, the experience of CerTest about introducing  the company in the African markets. Nevertheless, CerTest commitment with internationalization has been one of the main pillars for the growth and development of the company based in Zaragoza.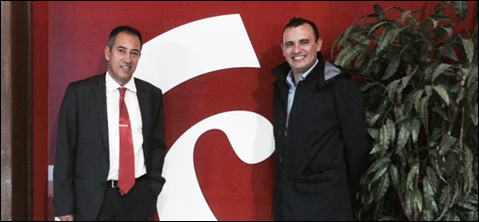 In the picture, on the left, Roberto Barros. On the right, Nelson Fernandes.