CerTest Biotec sponsors the D'Essay Theater and Science Festival 2022.
D'Essay Theater and Science Festival is an annual contest of scenic works related to science, either in a plot, context or applied technologies. Aimed at non-professional groups, it was born in Zaragoza with the support, among others, of the Spanish Foundation for Science and Technology – Ministry of Science and Innovation, and the Zaragoza City Council.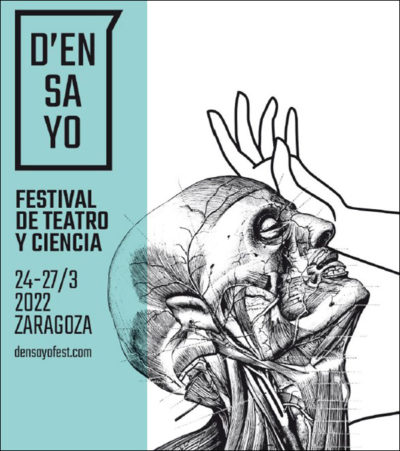 Between March 24 and 27, a selection of four finalist works will be performed, along with a fifth guest work, which will share space with a panel discussion by experts in the theatre-science mix, along with other surprises that the organization is preparing.
CerTest Biotec sponsors this first edition of the Festival, with the aim of disseminating scientific knowledge as the heritage of society, as well as exploring new ways of disseminating science and scientific activity with theater as a transmission tool for citizens.
More information about this evento, thorugh the website www.densayofest.com