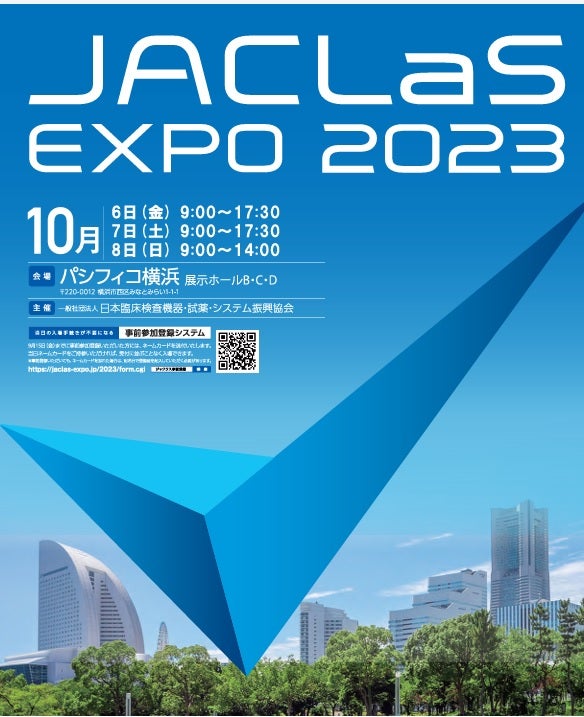 On October 6th, 7th, and 8th, Yokohama will host a new edition of the JACLaS fair – Japanese Association of Clinical Laboratory Systems – an international event aimed at creating a context to share technologies and advancements for the health and well-being of individuals, as well as contributing to progress in the field of clinical laboratory.
In the 2022 edition, visitor numbers reached levels almost on par with those before the pandemic. For this year's edition, a significant increase is expected after the lifting of travel restrictions to the country and the organization's efforts to ensure that JACLaS provides
exceptional value to both exhibitors and attendees.
Certest last exhibited at JACLaS in 2019, just before the onset of the COVID-19 pandemic. For this edition, in its exhibition space, it will have a comprehensive representation of its commercial force to showcase the latest developments in the areas of Raw Materials, infectious disease diagnostics, and pharmacology as well.
• Dates: October 6th, 7th, and 8th.
• Location: Pacifico Yokohama, Yokohama City, Japan.
• Certest Booth No. D-5
• More information available on the website: https://jaclas.or.jp/en/index.html