Granted by the DHL Express Company, the DHL Atlas Export Award 2015 recognize the work of companies that are committed to international trade as a means to foster growth and commercial development.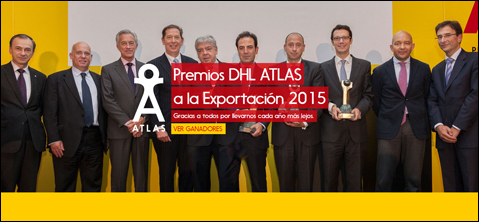 Last November 30th, the awards were given in Madrid, including CerTest as the winner of the Grand Export Award, that was received by Óscar Landeta, CerTest CEO. This award recognizes the exportation work that the Spanish company located in Saragossa have been developing during the last years. This work have made the company exports its products in more than 120 countries, with annual growth of around 30 – 50%.
In the words of the Secretary of State for Commerce, Jaime García-Legaz, these are "a very special awards that turn the winner company a reference of success".
Video Source: Empresa Exterior YouTube Channel  (available only in Spanish)