GenomeWeb, the online news portal specialized in biology and molecular diagnostics technology and research, released last May 17th an interview with Nelson Fernandes, CerTest Managing Director. In the interview, he exposes the bet of the firm for its Real Time PCR diagnostic kits, and the investment in facilities and staff that is currently undertaking.
To access the full interview, available in English, click on the following picture: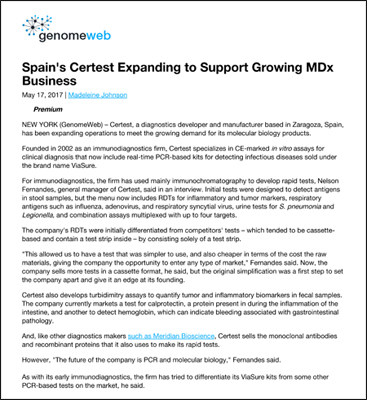 GenomeWeb is an independent online news organization with the mission to cover the scientific and economic ecosystem and to provide readers with exclusive news and in-depth analysis of this rapidly evolving market.
Source and news: https://www.genomeweb.com