VIASURE Real Time PCR Detection Kits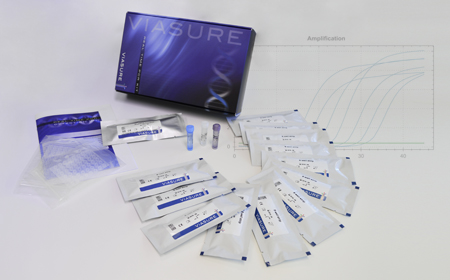 Description
VIASURE Sexual Health Panel I Real Time PCR Detection Kit is designed for the specific identification and differentiation of Neisseria gonorrhoeae, Chlamydia trachomatis, Mycoplasma genitalium, Trichomonas vaginalis, Ureaplasma urealyticum, Ureaplasma parvum and/or Mycoplasma hominis; Herpes virus 1, Herpes virus 2 and/or Treponema pallidum; Candida albicans, Gardnerella vaginalis and/or Trichomonas vaginalis in urogenital specimens, urine samples and rectal samples from patients with signs and symptoms of of sexually transmitted diseases (STDs).
This test is intended to be used for research purposes, without any medical objective is not regarded as devices for performance evaluation.
DNA is extracted from clinical specimens, multiplied using Real Time amplification and detected using specific primers and a fluorescent reporter dye probe for N. gonorrhoeae, C. trachomatis, M. genitalium, T. vaginalis, U. urealyticum, U. parvum and M. hominis; HSV 1, HSV 2 and T. pallidum; C. albicans, G. vaginalis and T. vaginalis.