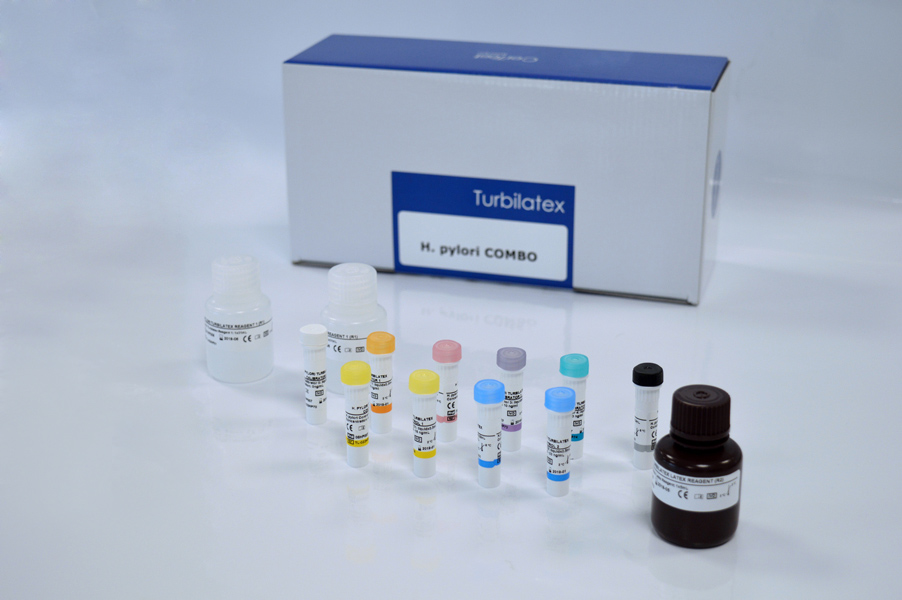 Description
CerTest H. pylori Turbilatex is a latex turbidimetric assay for the quantitative detection of H. pylori in human stool samples. This assay is simple, widely applicable and test results are obtained in a very short time.
The intended use for this assay is the detection of specific H. pylori antigen at very low concentrations.
Especifications
Time to result
10 minutes
Storage temperature
2 - 8 ºC
Information
Helicobacter pylori (H. pylori) is a spiral-shaped bacterium that is found in the gastric mucous layer or adherent to the epithelial lining of the stomach.
H. pylori causes more than 90% of duodenal ulcers and up to 80% of gastric ulcers.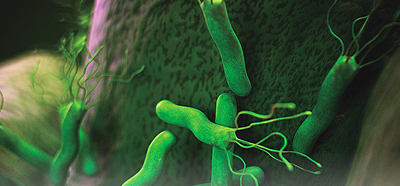 The importance of Helicobacter pylori testing has increased due to the strong correlation between the presence of bacteria and confirmed gastrointestinal diseases (stomach and duodenum) like gastritis, peptic ulcer disease and gastric carcinoma.
Patients suffering from gastro-duodenal ulcer may develop complications such as upper gastrointestinal bleeding or perforation.
H. pylori in the specimen causes a particular antigen-antibody reaction with Anti-H. pylori Monoclonal antibody sensitized latex and produce turbidity proportional to the amount of H. pylori in the specimen.
Application Notes:
_AN. H. pylori Turbilatex. Biolis i24/i50 (Tokio Boeki)
_AN. H. pylori Turbilatex. BS-200, Mindray
_AN. H. pylori Turbilatex. ChemWell-T, Awareness
_AN. H. pylori Turbilatex. TC220