Certest sponsors, for the second year, the D'Ensayo Theater and Science Festival.
From March 16 to 19, 2023, the second edition of the D'Ensayo Theater and Science Festival will take place. It's a national contest of theatrical shows with a scientific content, in which research centers, universities, museums and independent disseminators take the stage to "seduce the public with the messages of science and the stimulation of technologies."
Certest sponsors this event with the aim of promoting scientific dissemination among society and highlighting the importance that science has in daily life through its union with another discipline, performing arts, as a channel for the transmission of scientific values and knowledge, especially on topics such as vaccines, climate change, artificial intelligence, human evolution, etc.
📅  The appointment, from March 16, at the Centro Cívico Estación del Norte  in the city of Zaragoza.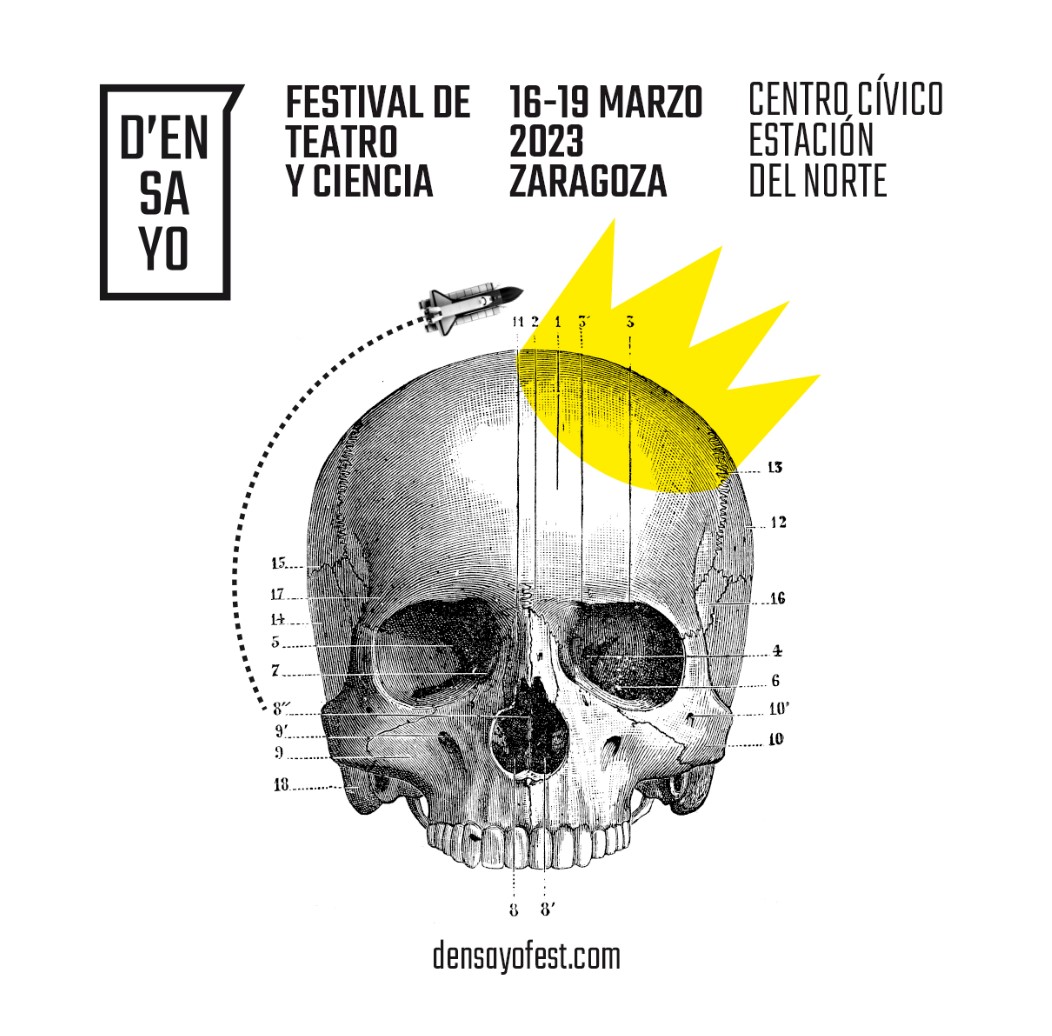 Source and more information, through the website https://densayofest.com